Five Factors to Consider when Choosing a Pediatrician
Five Factors to Consider when Choosing a Pediatrician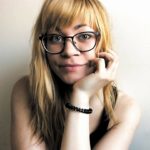 by

Greta Kviklyte
Life Saver, AMC
posted on Jan 17, 2014, at 9:53 pm
CHOOSING A PEDIATRICIAN IS A DECISION that involves not only finding a doctor capable of providing healthcare for your child, but also one whose character is compatible with your own. It is an important decision that should be made well before labor and delivery, allowing time to make the most informed, well-educated decision possible. While you may think you know exactly what qualities to look for in a pediatrician, other key factors may prove to be just as important for a new parent to take into consideration when trying to find the doctor who is the perfect fit for their family.
We offer Online ACLS, PALS and BLS Certification and Renewal
5 Things to Look For When Choosing a Pediatrician
These five factors will help you to successfully choose the pediatrician best suited for your wants and needs:
Compatibility – It is extremely important that both you and your child like and connect with the pediatrician you decide to go with. You should feel comfortable enough asking personal questions, and make sure they respect you enough to let you voice your opinions for certain subjects.
RELATED: How to choose the right pediatrician
Qualifications – Choosing someone who is a board certified pediatrician gives a new parent reassurance in knowing they can expect their doctor to have a certain level of knowledge and skill when treating a child. Can the provider you choose provide you with a Pediatric Advanced Life Support (PALS) certificate, proving he or she is qualified to provide your child with a system of critical care procedures?
RELATED: How to become PALS certified
Reputation – It is important to know as much about your doctor as possible. Don't be afraid to ask friends or family members for their opinion on doctors they currently use, or have previously used. Also, it is possible for you to look up your state's licensing board for physicians to see if any disciplinary actions have been taken against specific doctors.
Availability – Is your doctor always on-call? Many trips to the doctor's office can be easily avoided through a simple phone conversation. If your doctor is readily available by phone, it will save you time and money. It is also important to choose a provider that will return phone calls within a reasonable period of time.
Quality Time – Make sure your pediatrician values your time. We know doctors are generally busy people. But a quality provider should be willing to answer any questions you may have, review your file to ensure no previous problems are reoccurring, address your major concerns, and provide you with educational resources. In general, you should never feel as though you are being pushed out the door.