How to Throw a Hair-Raising Medical Halloween Party
How to Throw a Hair-Raising Medical Halloween Party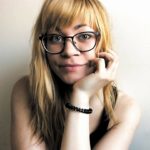 by

Greta Kviklyte
Life Saver, AMC
Co-authored by Kim Murray, RN, M.S.
posted on Oct 27, 2015, at 9:41 pm
HAVING A PARTY FOR YOUR PRACTICE is a perfect way to release some tension within your hospital or healthcare facility and just take a much-needed break! Halloween is a great excuse to throw a seasonal party, and an opportunity to have a little more fun and be more creative than a typical office party.
Having a Halloween celebration can be as simple as having spooky treats in the break room, to throwing a fully planned party! We've gathered some of our favorite tips and tricks to throwing an awesome Halloween party tailored to nurses, physicians and other healthcare professionals.
We offer Online ACLS, PALS and BLS Certification and Renewal
Killer décor
Carve a pumpkin (or several) of things like medical tools, organs or a crazy-mad surgeon! You don't have to break the bank for décor. Instead, you can take a visit to your local party store, or even dollar store, and grab some spooky fake spiders, stretchy cobwebs and some Halloween-inspired balloons!
Why not create a surgeon in your practice into a pumpkin? (image courtesy of pepid.com)
In the hospital, we get that not a lot of the classic "spooky" Halloween décor will actually be scary. You see real blood every day, so the kiddie stuff just won't cut it. To give your fellow nurses, physicians and other co-workers the real creeps, you have to be creative!
Looks like Dr. Jekyll was performing unauthorized surgeries during the night shift again! His old, severed hands are lying around all over the place! Check out how to make fake hands here. (image courtesy of spookmart.com)
Inspired Costumes
It's that time of year again, people dressing up as nurses and doctors, possibly taking some of your pride and hard work with them. For your medical office Halloween party, why not have people wear costumes that keep them dignified and proud?
In the setting of a healthcare facility, however, be sure that any costumes are appropriate, following health codes and dress codes.
Check out these totally awesome and easy last-minute Halloween costumes from Buzzfeed! (FYI: none of them are medical-related, thank goodness!)
Fun Events and Games
Having activities is a must. Medical professionals work hard and certainly need some fun during a night off for celebrating. Party games aren't just for kids! Here are some of our ideas:
1. Pin the organ on the skeleton: An anatomical twist to a classic party game, "Pin the organ on the skeleton" can be played with a life-sized poster of a skeleton or outline of a human. Players get blindfolded and take turns placing velcro-backed organ cut outs where they think they go!
2. Halloween trivia: Another classic party game, trivia, is sure to get guests excited and a bit competitive! You can also include a prize for the winners, like a new set of scrubs or a nice water bottle, like this stethoscope tervis!
For more unique activity ideas, we like these from GhoulFriday!
Spooky Beverages and Snacks
You can't have a Halloween party for a bunch of medical professionals without themed food and drinks. There are tons of creative recipes and displays you can try, but we've gathered some of our personal favorites on our Pinterest page.
Check out our Pinterest board filled with tons of unnerving food and drinks that will surely give your co-workers or staff the chills!
Now that you have some inspiration for your soon-to-be impressive Halloween party, now it's time for some serious planning. Send out those email invitations or post it on a bulletin board and get ready for some fun!
What are your Halloween plans?