Nursing School Tips: How to study better, not harder, for nursing final exams and ace everyone
Nursing School Tips: How to study better, not harder, for nursing final exams and ace everyone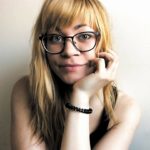 by

Greta Kviklyte
Life Saver, AMC
Co-authored by Kim Murray, RN, M.S.
posted on Nov 3, 2015, at 9:41 pm
THE SEMESTER IS COMING TO AN END; the light at the end of the tunnel is approaching! Why are you dreading it? Final exams, of course! This time of the year is bittersweet, but we firmly believe in our nursing school students and want to share some essential tips that will help you pass your nursing school final exams with confidence.
While some students seem to be naturally efficient test-takers, you may not consider yourself one of the "lucky ones". Have no fear, AMC wants you to be successful in your nursing school journey. Whether you're preparing for the NCLEX, GREs or just a final exam for a college course, you can do this!
We offer Online ACLS, PALS and BLS Certification and Renewal
How to study for nursing final exams?
#1 Use external resources, smartphone applications and study guides
There are, and have been, countless numbers of nursing students in your position before. Because of this, there are also a seemingly countless number of resources you can utilize that are made to help you pass your nursing final exams and certification exams.
Taking practice tests is a proven method of effective studying for nursing students and can allow you to mock the feeling of taking the final exam. You can purchase study guides on various websites depending on the test you are preparing for. As a college student, you might also want to consider cheaper or free practice exams, such as these free online nursing practice exams.
If you have a smartphone, you may also wish to invest in helpful smartphone applications. They can serve as your secret weapon to passing your nursing certification exams, especially if you enjoy browsing on your phone.
#2 Form a study group (or study alone)
If you feel as though you benefit more from group work and interaction, consider joining a study group, or create your own with those in your classes. Try and avoid joining alongside your good friends, as they might end up being a distraction.
On the other hand, if you prefer studying alone, find a quiet spot without distractions to help you stay on task.
#3 Place reminders around your living space and stay organized
I had a roommate in college who literally made posters of charts she found in her textbook. Maybe not the most aesthetically pleasing décor, but it helped her tremendously.
Consider putting up sticky notes with reminders. They will keep you organized and less anxious.
#4 Remain connected to the outside world
While your life may feel as though it revolves around nursing school exams, nursing certifications, books and study guides, it doesn't have to. Give yourself a 30-minute break from the flashcards and spend some time doing something you enjoy. Why not read an article from your favorite magazine? Listen up on the latest news? Take a brief walk outside? The possibilities are endless; just don't take your nursing books with you!
#5 Be well-rested on exam day
Pulling a few all-nighters and losing a bit of sleep during revisions is inevitable, but it doesn't mean you should allow yourself to pull an all-nighter the night before the actual exam. This is a common, detrimental mistake that too many student nurses face and wind up having to retake a test or even retake a course.
In addition to getting enough sleep, it's crucial to eat a healthy diet and drink plenty of water to keep your health in tip-top shape for the big test day!
There are so many ways to prepare yourself for your exams, what are you favorite ways to study?