Creating the Perfect RN Resume Step by Step Guide
Creating the Perfect RN Resume Step by Step Guide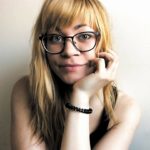 by

Greta Kviklyte
Life Saver, AMC
Co-authored by Kim Murray, RN, M.S.
posted on Oct 23, 2015, at 9:41 pm
DID YOU KNOW, IT TAKES JOB RECRUITERS an average of 6 seconds before making the first "maybe or no" decision based on a resume? With that in mind, you need a resume that is flawless and showcases your hard work! Check out this guideline for creating the perfect registered nurse (RN) resume to help you find that competitive edge you need to land the job!
We offer Online ACLS, PALS and BLS Certification and Renewal
#1 Begin with an individualized objective
· Begin with a statement that will summarize what you can bring to the table. Because this is the first thing the employer will read, it's absolutely crucial that you make sure your statement is specific and sets you apart.
· A resume is not necessarily a place to be modest. In fact, a resume is exactly where you should place your credentials and skills, so it's important that your statement is honest but also powerful.
· Here are some examples:

"To work as a registered nurse in a hospital where I can give the highest level of comfort to all patients while implementing the skills I have obtained through nursing education and training." (first year)
"Enthusiastic registered nurse with certifications pertaining to emergency services ready to work with a reputed ER team" (more experienced, ER nurse)
· As you can see, this is a time to deliver advanced certifications, personal goals pertaining to the career, and specialty training areas.
#2 Present your skills, qualifications and expertise with a profile
· Following your powerful beginning statement, it's now time to sell your skills to your potential future employer. This is sort of like a detailed extension of your objective.
· This section is all about action verbs, so keep this in mind when creating your profile.
· This section can be divided up according to the job and what you find highlights your skills the best.
· Here is an example of how we think a great RN resume profile section looks:
The first few sentences can be formatted as a paragraph, simply stating what you have to offer the company in terms of your skills. This can be something like… "Excellent scheduling, safety and leadership skills. Create relationships with a diverse array of staff and patients while setting goals for the hospital, patients and myself to achieve the highest level of patient comfort and the most efficient methods of operations within the nursing sector."
· Following the brief paragraph, it's now time to whip out those bullet points that really showcase your specific expertise and experience. This can look something like this:
Skills Include:
· Patient Education
· Quality Care
· Professional development
· New staff training
· RN staff leadership
· Problem Solving
· Procedural development
· This can be as longer or even shorter if needed, but don't go crazy with the skills. Be sure that your skills listed are clear, concise and relevant to the job.
#3 List previous employers and experience
· Now, it's time to list out any related jobs you have had in the past that can help you land your dream RN job! This section is absolutely different for everyone, but important nonetheless.
· Format this section as you would like, just remember to do the research beforehand so you don't run into problems. There are a few little details typically in this section (like addresses, dates, etc.) that you don't want to miss!
· Here is an example we've made up:
Registered Nurse, AMC Hospital, NICU, City, State 2001-2010
World-renowned, modern hospital with an experienced staff
Managed roughly 40-75 children everyday and coordinated all administrative duties. Educated children and parents, administered medications, vaccines, patient scheduling, wrote prescriptions.
· This section is all about highlighting your experience as an RN, so be sure to place your nursing experience first, highlighting years of experience, specialty areas and credentials. If you have not had many nursing jobs, you can also include other relevant jobs.
#4 Showcase your awards and proud moments
· You are unique! If you have been recognized in the field of nursing or for an outstanding performance, include it in the last section! This can be an array of accomplishments such as committees, employee recognitions, or even some outstanding facts with measureable numbers (ex. Worked a caseload of 155 patients in the year 2010)
If you complete these 4 steps, you're off to a great start on your RN resume! Now, it's time to proofread your work and get second opinions from co-workers or friends. This is an important last step, as even the smallest typo or logistic mistake can put your resume in the trash before the employer even takes a second peak.
Creating a resume you're proud of as an RN takes time, patience and even practice. Mistakes are inevitable; so don't feel discouraged if you don't land the job. Also, heck out our blog post and infographic on our guide to nursing interviews!

Good luck on the job hunt!