The Perks of Being a Registered Nurse: 5 of the best things about being a RN
The Perks of Being a Registered Nurse: 5 of the best things about being a RN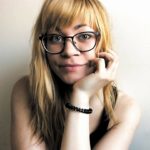 by

Greta Kviklyte
Life Saver, AMC
posted on Nov 11, 2015, at 9:41 pm
KELLEY JOHNSON IS STILL INSPIRING US. Her monologue during the Miss America 2016 pageant remains an encouragement to nurses nationwide, prompting an entire hashtag (#nursesunite) all about celebrating the irreplaceable responsibilities and compassion that nursing entails. Seriously Kelley, you rock!
Nursing is about much more than the salary. If you ask an honest nurse why he or she wanted to pursue nursing, you probably won't get an answer that has to do with salary. Instead, you'll receive an answer that comes from the desire to help others.
We offer Online ACLS, PALS and BLS Certification and Renewal
5 of the best things about being a RN
To celebrate the compassion and dedication of registered nurses, we've gathered what we think are the top 5 best things about being a RN:
1. Your patients will inspire you in ways you may not have been before.

While many people claim working in a hospital or healthcare facility may feel gloomy due to the nature of the line of work, most nurses will actually claim the opposite. Nursing is one of the most inspiring career paths you can take, filled with people who, despite their disease, injury or condition, are able to stay strong, live inspired lives and fight disease regardless of circumstances.
2. You are always learning new career skills that can transform both your work and personal life.
Nursing is an ever-growing career path, filled with opportunities to advance in seemingly countless ways. You are always learning as a nurse, it's inevitable, and in turn, your personal life will be affected as well. Your personal health standards, way of life and even abilities to respond in situations outside of the hospital will be affected. What if a family member falls and becomes injured? What if a friend collapses? You know how to respond in these situations, and those around you will be so grateful for your lifesaving knowledge.
3. Your job is always in demand
Nurses are needed. In fact, there is a national nursing shortage and the RN workforce is expected to grow 19% from 2012 to 2022, hello opportunity! This amazing news means you can be rest assured that your nursing certifications and education is well worth it. (source: AACN)
4. You get to work with a diverse group of people, some may turn into everlasting friendships
More often than not, registered nurses find a best friend (or several) at work. Nursing means working long, challenging hours that may make you feel isolated at times, but you don't have to! The co-workers surrounding you are like-minded people who most likely think like you. Hello new BFF!
5. Your patients and their families will remember you even after care
The people you care for will appreciate you so much and so will their families. People will remember the care you gave them for the rest of their lives. In fact, your previous patients and their family members may even recognize you outside of the hospital, continually expressing their gratefulness for your help. How amazing is that?
We want to know your favorite thing about being a registered nurse!