6 Ways to Wow as a CNA: Get Your BLS Certification
6 Ways to Wow as a CNA: Get Your BLS Certification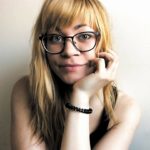 by

Greta Kviklyte
Life Saver, AMC
Co-authored by Kim Murray, RN, M.S.
posted on Sep 5, 2018, at 11:22 pm
Becoming a Certified Nursing Assistant (CNA) is an excellent to start a health care career. According to the U.S. Bureau of Labor Statistics (BLS), the field of nursing assistants is expected to grow 8 percent by 2026, but those working in skilled nursing facilities, home health and psychiatric units will see a growth rate of 24 percent. With the field expansion rate this high, demand for CNAs will increase. However, the field still carries its need for high-quality team members. As a result, CNAs need to know how they can "wow" prospective employers, coworkers and those in their care.
We offer Online CPR and BLS Certification
Becoming a CNA is about learning how to adapt to changing needs and recognizing the importance of entry-level nursing in the field as a whole. New challenges will arise, and every day will be a learning experience. Although education requirements for becoming a CNA are not as long as those in nursing school, it remains an intense area of study. Fortunately, getting your BLS certification to perform life-saving care and following a few simple tips can help you be the best CNA possible.
1. Be Receptive to Constructive Criticism, and Think Ahead
The first issue CNAs face will always reflect their current skill set and abilities. Other coworkers will point out new ways to get the same tasks accomplished, and this is part of what makes CNAs an essential aspect of the health care equation. CNAs must be receptive to this criticism and use it to become a better caregiver.
One of the best way to apply criticism lies in focusing on solutions, not just problems. As explained by Ken Sundheim of Forbes, focusing on solutions to issues can help overcome the biggest obstacles. Instead of deciding a given need "cannot be accomplished," think of ways it can be addressed.
For example, if a resident in a facility needs assistance dressing, it can take much longer than anticipated. To the CNA, this amounts to less time to complete other duties. Instead of putting other responsibilities on the backburner, consider ways to speed the process. In this scenario, having the previous shift help select clothing or change adult briefs prior to dressing a patient could save time.
If another coworker refuses to do this for you, consider working with residents to select their outfits for the following day. Ask other coworkers about how you can improve your skills as well.
One more thing, you will make mistakes. Things go wrong, but recognizing these issues, even when others point them out, will make you a stronger, more successful caregiver.
2. Choose an Employer That Represents Your Favorite Parts of Health Care
There are plenty of places a CNA may choose to work. These can range from the biggest hospitals to home health agencies. It is important to choose a facility that represents your favorite parts of health care. If you enjoy working with those in critical care facilities and learning about the most difficult illnesses, a hospital may be right place for you. If consistency is essential, home health may be the better option. Decide what you hope to take from health care, and choose a facility that will meet that goal.
For instance, CNAs may opt to work in a skilled nursing facility, commonly referred to as "nursing homes," or in hospitals. The opportunities are virtually limitless. According to BLS.gov, work schedules can vary significantly due to the ongoing need for caregivers in around-the-clock facilities.
3. Focus on Your Resume, and Prepare for Your Interview
Your resume is your opportunity to shine to prospective employers. Unfortunately, entry-level nursing means your experience list may be limited. Instead of focusing on what you lack, emphasize the traits you bring to the table.
For instance, develop a list of skills you excelled at during your CNA course, or mention your willingness to work extra hours on days A, B and C. The goal of the resume is to sell your ability to perform above and beyond expectations. Of course, there are a few things a resume for entry-level nursing must highlight. Some of these areas, explains Monster.com, include:
An expertise section. Since CNAs may have little expertise in the field, focus on the areas that are applicable from past work history that have a baring on health care. For instance, caring for children or customer service both are areas that transcend into health care.
Detail your experiences in clinicals. This does not mean writing a day-to-day story about your experience. Note your major skills, like taking vital signs, bathing those in need, communication skills and more. Keep the entire section small, using no more than 45 words. (That's amount of text that's italicized here.)
Ask your instructor for a letter of recommendation. Instructors are the best people to recommend your skills at this stage of the journey, but you still have to ask. Chances are good you will get the letter if you pass your class.
Regarding the next stage of the application process, the interview, CNAs should think ahead about how to respond to several key questions, involving:
Work history and reliability. Potential employers want to know you will be at work as scheduled.
Types of nursing experience. If you have any employment in health care experience to date, be ready to explain a brief synopsis of your duties, what you liked about it and why you chose to leave. Honesty is key to a successful interview.
Strengths and weaknesses. This is a tricky part of the interview. Think about your strengths and weaknesses in school, but be ready to answer how you will overcome your weaknesses.
4. Demonstrate High-Quality Skills on the Floor
Once hired, the real work begins; pardon the pun. The best way to show others your skillset is to demonstrate knowledge and high-quality skills on the floor. If uncertain about how to perform a given procedure or task, ask!
No one will judge you for learning more about how to be a better CNA. Of course, a few for demonstrating your skills in the workplace can help. These include:
Familiarize yourself with the unit, including evacuation routes, supply closets, trash and biohazard disposal areas, fire extinguishers and more. Although these areas will be noted during orientation, they may vary from unit to unit. Taking the time to learn more about the facility layout will improve your ability to provide care.
Answer call lights as quickly as possible, provided doing so does not increase the risk of injury to a given person. For instance, it would be impractical to answer call lights while helping someone in the shower or restroom.
Work with others. This is the simplest way to demonstrate your skills. Working with others can improve safety of those in your care and reduce your risk for injury. Furthermore, CNAs should work as a team, making sure the day-to-day activities run smoothly.
Attend all available in-service and staff meetings. Depending on the facility, staff meetings may or may not be mandatory. The around-the-clock nature of the facility will also leave some employees unable to attend the meetings. Try to attend all staff meetings, and if you are unable to attend due to patient-care responsibilities, ask for a breakdown of what you missed from your supervisor.
5. Go Beyond Your CNA Certification With a BLS Certification and More
Before you complete your CNA course, you will likely have the opportunity to apply for work as a nurse's aide. Although you lack the certification at this point, you can work under another staff member's supervision. Working as a nurse's aid while completing training may seem counterproductive, but it is an excellent opportunity for expanding your skillset and preparing for your CNA exam.
Not all facilities will allow nurse's aides to work that have not yet completed their course of study. However, those that do may have additional certification requirements that need to be met prior to hiring.
These may include:
As a health care professional, you will have a legal and ethical obligation to help someone in need outside of work. This makes the value of getting these additional certifications more important than ever.
6. Remember to Care for Yourself
Working in this high-stress atmosphere can lead to the development of caregiver stress syndrome. Although this most often associated with caring for a loved one, the bonds formed in working with those in need on a daily basis will take an emotional and physical too.
In a recent discussion with a CNA who worked for more than 10 years across multiple care settings, we had the opportunity to discuss an overlooked issue, caregiver stress and how it affects CNAs.
Over the two years working in a skilled nursing facility, I grew close to the residents. We laughed, cried and spent roughly half of every day together. We celebrated birthdays, accomplishments and life's milestones. We remembered those who had left too soon. When someone passes, it is like a losing one of my own family members.
There were times when I wanted to go to work just to make those in my care smile and know they've made a difference. It was extremely rewarding, but it came with a cost. With such a physically demanding job, it was easy to lose sight of my own self-care. My concern for providing the best care possible resulted in my overlooking my own needs. I had to stop, re-evaluate my health and work on myself. Otherwise, I may not have been able to continue working and doing what I loved.
This emphasizes the need to focus on your personal health, as well as the care you provide. If you lose track of how well your body and mind respond to stress, you could suffer burnout in the field, not to mention end up ill.
According to the Mayo Clinic, those working as a direct caregiver in entry-level nursing, whether as a CNA or orderly, should follow a few tips to prevent caregiver stress from becoming a bigger problem, which include:
Focus on the help you can provide. Although you may want to help everyone, know your limitations. Do not try to transfer someone without the proper lifts and body mechanics.
Set realistic goals for those in your care. There will be days when you do not complete all your assigned duties. This can seem like a setback, but as long as you do your best and provide the best care possible, you will succeed. So, set realistic goals for those in your care. This may include assisting with ambulation when duties are finished, and remember to take your breaks as assigned.
Work with coworkers to get more accomplished. Collaboration between CNAs can reduce risk of injury and ensure a successful day. Work with others to get more accomplished, and be willing to compromise, such as asking a co-worker to watch your call lights while you take a break.
Join a social support group for direct caregivers. Social interaction outside of the workplace is a great start to maintaining a positive mental attitude toward your career. Remember to never discuss patient information, and try to focus on connecting with others. Although you love your career, leave it at work when possible.
Set personal health goals, like maintaining a healthy weight and diet. Maintaining a healthy weight and diet can go a long way in reducing caregiver stress. Well-nourished cells recover more quickly, and proper weight will reduce the pain of being on your feet.
See your personal care physician (PCP) on a regular basis. One of the final steps in being the best CNA possible goes back to the basics of seeing your PCP regularly. Your health is key to being able to provide care for others.
Be the Health Care Professional You'd Want to Care for Your Loved Ones Now
A health care career is rewarding, and entry-level positions, like CNAs, play an important role in providing direct care to those in need. Instead of sitting in the shadows, CNAs can stand out and force their experiences into the light, helping everyone become a better health care professional. Follow the tips in this article to improve your hiring chances, and remember to sign up to complete your appropriate certifications. You can be a better CNA, and you will succeed.
Did you have any personal experiences or thoughts you'd like to share? Share them now with this article on social media, and join the conversation.