Which Certifications are Required to Become an RN?
Which Certifications are Required to Become an RN?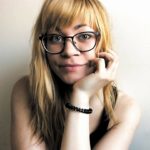 by

Greta Kviklyte
Life Saver, AMC
Co-authored by Kim Murray, RN, M.S.
posted on Jan 24, 2022, at 12:20 pm
Registered nurses (RNs) are licensed health care professionals who work in a variety of environments, from the emergency room to community health clinics to schools. A career in nursing affords individuals numerous opportunities for job growth and security, with median pay exceeding $73,000 per year according to 2020 data from the U.S. Bureau of Labor Statistics.
What Certifications Are Needed for Individuals Who Want to Become Registered Nurses?
We offer Online ACLS, PALS and BLS Certification and Renewal
Consistently ranked as one of the most trusted professions, nursing can be a challenging yet highly rewarding field. Over the course of their daily work—which can include direct patient care, education, public service, and more—registered nurses may face situations that challenge their mental, emotional, and physical well-being. Nurses are often the key point of contact between patients, their loved ones, and the rest of the medical team, and must excel in skills such as multidisciplinary collaboration and on-the-go problem-solving. Registered nurses must also master and apply a broad scope of knowledge related to health care, including anatomy, physiology, pharmacology, and basic to advanced life-saving skills.
The demanding nature of a nursing career is evident even before one enters the field. The academic path one must follow before becoming an RN can be rigorous and requires a considerable investment in resources, including time, money, and energy. And while gaining real-world experience as a certified nursing assistant (CNA), army medic, paramedic, or emergency medical technician (EMT) can provide a valuable advantage, it is still important for future RNs to understand the expectations required of them during their training and education.
If you are considering a nursing career and are curious about how to become RN certified, this article can help you understand the education and certifications you need to achieve your aspirations.
Before Your Nursing Career Begins: Secondary Education (High School/GED)
Prior to beginning a career-specific path to nursing, individuals are required to earn a high school diploma, generally with a GPA of at least 2.0. Young people who are still in high school but thinking ahead about a career in nursing should be encouraged to explore courses and nursing school prerequisites that focus on sciences and communications, such as health, biology, anatomy, statistics, algebra, chemistry, and English. Extracurricular activities, including volunteering at local hospitals or nursing facilities, can also be valuable additions to a prospective nursing student's application, as these show a pointed interest in the profession.
Almost all nursing programs succeeding in high school also require completion of standardized tests like the SAT or ACT. Many colleges and universities in the United States also accept a General Educational Development (GED®) equivalent and having a GED may even qualify an individual for additional financial aid.
How Long Does It Take to Become an RN?
On average, the typical nursing student can expect to achieve their RN in about three years, although the duration and type of schooling required by an RN vary due to several factors, including the individual's goals and their academic and professional background.
For example, some hospitals and other health care institutions may offer tuition reimbursement in exchange for post-graduate employment, in order to incentivize and retain good nurses. In other cases, a person may decide to make a major career change and return to nursing school even after completing a two- or four-year degree in an unrelated field.
Members of the military who serve as medics and wish to become RNs will still need to apply to and attend nursing school, even if they served as combat medics. However, many combat medics are eligible for a variety of programs and financial aid that can help them pay for their education or even complete their training in less time
Starting The Nursing Career Path: Postsecondary Education and Initial Degrees
Upon completion of secondary education, would-be RNs need to take the next step by starting down a career-specific path of postsecondary training, ultimately culminating in a nursing degree or diploma.
The three essential nursing degrees are Associate's, Bachelor's, and Masters. All are considered science in nursing degrees but feature distinctive courses and requirements specific to each program.
Associate of Science in Nursing (ADN)
Earning your ADN typically takes two to three years with fundamental courses that prepare students for the licensure exam, National Council Licensure Examination, better known as the NCLEX-RN® exam.
Bachelor of Science in Nursing (BDN)
A BDN is a four-year degree that also prepares students for the NCLEX-RN. Unlike an ADN, the BDN program typically provides comprehensive lectures and hands-on clinical experience. Some students choose to complete the ADN as a bridge prior to completion of a BDN.
Master of Science in Nursing
Individuals who wish to pursue a more advanced or specific career in nursing, such as a nurse practitioner or clinical nurse educator, can choose to extend their academic path for an additional two years after receiving their BDN in order to obtain a Master's Degree.
Licensing and Certification Requirements for Registered Nurses
Upon fulfilling his or her nursing degree, a prospective RN must sit for and pass the NCLEX-RN®, which is the nationwide examination used to determine if it is safe for someone to enter the workforce as an entry-level nurse. An individual who passes the NCLEX-RN will earn a license to practice nursing. They should also check with their state to ensure they've fulfilled any state-specific licensing requirements prior to starting work.
A student must answer at least 60 questions correctly in order to pass the NCLEX-RN. This was recently lowered from a minimum of 75 questions by the National Council of State Boards of Nursing, in direct response to the unique challenges posed by the COVID-19 pandemic. Another recent change made to the NCLEX-RN is the number of times students are permitted to sit for the exam, which is now four hours (lowered from six hours).
Job-Specific Requirements and Advanced Certification Opportunities
Completing the NCLEX-RN and earning licensure is a pivotal step in a registered nurse's career! But there are still additional requirements that must be fulfilled in order to begin one's nursing career.
Almost all job roles that RNs find themselves in will require certification in Basic Life Support (BLS) at a minimum, even if a certificate in BLS is not required for licensure by the specific state. Additional certifications include Pediatric Advanced Life Support (PALS) and Advanced Cardiac Life Support (ACLS), but these tend to be more specific to the particular job role of the RN.
As an example, most hospital and emergency room employers require nurses to stay up-to-date on ACLS certifications, and most neonatal nurse employers require PALS. Nurses can earn their BLS, PALS, and ACLS online or in a classroom, and will need to undergo routine recertification, which occurs about every two years.
Advanced Practice Nursing and Leadership
After completing nursing school and successfully passing the NCLEX-RN, registered nurses may choose to fulfill additional nursing certifications. These advanced certifications allow RNs to serve in more advanced settings, such as critical care and acute care.
Advanced nursing certifications are nationally recognized, optional, and generally rigorous. For example, fulfilling the American Association of Critical Care Nurses' (AACN) certification includes a demanding curriculum that requires an extensive number of hours to complete—a reflection of and good preparation for the advanced level of care critical nurses must be able to provide.
Advanced practice nursing offers registered nurses the opportunity to explore more specialized, expert-level careers. The specific amount and type of training and education that advanced practice nurses must undergo depends on the specific career, which can include:
Nurse Practitioner (NP): NPs support the comprehensive management of their patients' health and well-being, and can diagnose, treat, and manage illnesses, injuries, and diseases. An NP's scope of practice varies by state, and he or she may elect to specialize in a specific patient population (e.g., adult-gerontology, pediatric, psychiatric) or practice setting (e.g., family practice or acute care).
Certified Registered Nurse Anesthetist (CRNA): CRNAs are licensed to administer anesthesia to patients and can assist with pain management before, during, and after surgical operations. They work in a wide variety of practice settings and are closely involved in a range of surgeries, including elective and emergency surgical care.
Clinical Nurse Specialist (CNS): a CNS specializes in a specific field or area of nursing, including pediatrics, geriatrics, critical care, oncology, behavioral health, wound care, and more. CNSs are highly adept at multidisciplinary care, professional consultation, and quality improvement.
Certified Nurse Midwife (CNM): CNMs specialize in women's health, family health, and comprehensive care for pregnant people. Working in both community settings, hospitals, and birth centers, CNMs are closely involved in pregnancy, labor, delivery, and postpartum management.
As mentioned, these advanced nursing professions generally require at least a Master of Science in Nursing (MSN) as a prerequisite. In addition to the AACN, organizations that offer advanced certifications for registered nurses include:
American Academy of Nurse Practitioners Certification Board (AANPCB)
American Board for Occupational Health Nurses (ABOHN)
American Nurses Credentialing Center (ANCC)
American Organization for Nursing Leadership (AONL)
Certification Board for Diabetes Care and Education (CBDCE)
Commission on Nurse Certification (CNC)
Competency & Credentialing Institute (CCI)
Infusion Nurses Certification Corporation (INCC)
National Assistant at Surgery Certification (NASC)
National Board of Certification and Recertification for Nurse Anesthetists (NBCRNA)
National League for Nursing (NLN)
Oncology Nursing Certification Corporation (ONCC)
Pediatric Nursing Certification Board (PNCB)
The National Certification Corporation (NCC)
Wound, Ostomy and Continence Nursing Certification Board (WOCNCB)
Finally, many RNs choose to start their career at the bedside before eventually transitioning to a more managerial or leadership role, such as nurse manager or nurse executive (e.g., Director of Nursing). These roles provide excellent opportunities for registered nurses to have a greater impact on their communities and expand their areas of expertise, earning potential and career fulfillment.
Because the nursing field is so incredibly diverse, RNs are afforded a great degree of flexibility, autonomy, and even creativity depending on their chosen role. From travel nurse to telehealth nurse, camp nurse to CPR and AED instructor, there are plenty of off-the-beaten-path roles and opportunities that nurses can explore, either as the main focus or as a side hustle or source of additional income.
Conclusion
Without question, registered nurses are among our society's most well-respected caregivers, educators, and role models. They must undergo a rigorous academic path prior to earning their nursing degree, which generally takes a minimum of two to three years of postsecondary education. Many registered nurses also feel called to pursue advanced career and educational opportunities that can take them everywhere from the patient's bedside to the executive level of a large corporation.
If you have a dream of becoming a registered nurse, it's important that you understand the specific certifications you will need to fulfill, depending on your individual situation and goals. Be sure to know your specific state's licensure requirements and clarify your employer's job-specific competencies, such as BLS, PALS, and ACLS certifications and additional advanced training.
Lastly, if you are preparing for a future in nursing, please take a moment to congratulate yourself. This field, while incredibly challenging and demanding at times, will reap many benefits for yourself, your patients, your loved ones, and your community. Thank you for embarking on such an important career! Share your wisdom and thoughts in the comments below, or head on over to the discussion about this post on Facebook
Attention Registered Nurses: Are You In Compliance with Your Employer's BLS Certification Requirements?
Advanced Medical Certification (AMC) proudly offers continuing education credits in ACLS, BLS, and PALS certification and recertification. If you are due for an ACLS, BLS, or PALS recertification, contact AMC today at (877) 822-0375.