Frequently Asked Questions Regarding our Online Basic Life Support Certification
Frequently Asked Questions Regarding our Online Basic Life Support Certification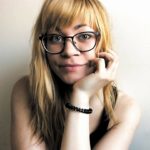 by

Greta Kviklyte
Life Saver, AMC
Co-authored by Kim Murray, RN, M.S.
posted on Jul 14, 2015, at 9:43 pm
BASIC LIFE SUPPORT (OR BLS) CERTIFICATION is a course designed to give healthcare professionals the knowledge and skills needed to help resuscitate a victim who is experiencing a life-threatening emergency, such as choking, cardiac arrest, drowning, or heart attack.
While many medical professions require BLS, many other jobs, such as babysitting, lifeguarding, or counseling, can benefit from life support certification emergencies can happen anywhere.
We offer Online CPR and BLS Certification
In order to make BLS training more convenient and accessible, some providers offer BLS certification online, which is intended to relieve students of the typical hassles, such as travel expenses and wasted time, that are associated with classroom-style BLS training.
You may feel as though you have questions regarding online BLS training, so we have compiled some of the top frequently asked questions.
Online BLS FAQs
1. Is BLS required?
As mentioned above, BLS is not always required, but might be mandatory for some positions. If you are a healthcare professional, you can benefit from BLS in several ways. Talk to your employer about how BLS training fits into your job's requirements.
2. How long does a BLS course take?
Some classroom-based courses can take an entire weekend to complete, while online BLS certification can take much less for students familiar with the content. Because the courses are self-paced, they can be completed whenever the individual student has the time because there is no time limit.

3. What if I fail the final exam?
If you do not pass the final exam, don't worry! Some providers will allow unlimited free exam retakes in order to help you succeed. If you feel you need additional practice, ask each provider if they offer student materials and practice exams.
4. How long will my BLS stay valid for?
Typical BLS certification cards will remain valid for two years upon completion. Then, you can take BLS recertification online to update your credentials with the appropriate guidelines. Be sure to know if BLS certification is required prior to taking a recertification course. Some trainers may not allow you to take a recertification course with an expired card…you may be required to take a longer certification course over again.
5. What if my employer does not accept a BLS certification obtained online?
While this is a rare occurrence, it is important to talk to your BLS training provider before committing to the course about their refund policy. If your employer does not accept a BLS provider card from an online course, you should contact customer service, to request a refund.
6. Do I have to have a computer to take online BLS and where can I take the course?
In order to take an online BLS course, you must have internet access. Some trainers offer courses that have been optimized to be completed on additional platforms, such as on an iPad or smartphone as well! With an internet connection you can complete an online BLS course anywhere, allowing you to make the most productive use of your time.
Online basic life support certification provides professionals with the life saving knowledge they need in order to help prevent unnecessary deaths. If you feel you have additional questions, you can contact customer service
Are you BLS certified?