CPR Certification in the Time of Coronavirus: Special Considerations
CPR Certification in the Time of Coronavirus: Special Considerations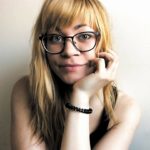 by

Greta Kviklyte
Life Saver, AMC
Co-authored by Kim Murray, RN, M.S.
posted on Sep 10, 2020, at 11:17 am
CPR certification is a necessity for most medical professionals. This type of training can also be beneficial for the general public, especially those who act as caregivers for adults and/or children. CPR training provides trainees with potentially life-saving skills that can be invaluable in the event of an emergency. Although CPR has always been an essential skill, it has become even more important due to the COVID-19 pandemic. In addition, this pandemic has impacted multiple aspects of CPR protocols and certification considerations.
If you are considering CPR certification coronavirus, or if you are someone who needs to become recertified, the information below will help you to understand how the novel coronavirus has affected CPR needs, procedures and training.
We offer Online CPR and BLS Certification
A Greater Need for CPR Certification
COVID-19 can cause multiple serious complications in patients, including cardiac arrest. In addition, because the COVID-19 pandemic has prevented many people from receiving preventative care and other non-essential healthcare services, conditions with the potential to cause cardiac arrest have been more likely to go unnoticed or be poorly monitored during this time. As a result, the possibility of cardiac arrest has increased even among patients who are not infected with COVID-19, and many of these patients are out of the hospital at the time of the incident.
In fact, according to a study published by the Lancet, the maximum weekly out-of-hospital cardiac arrest incidence from March to April in years prior to the pandemic was 13.42 per million people. During the pandemic period, this rate nearly doubled to 26.64 per million people.
The significant increase in the incidence of out-of-hospital cardiac arrest indicates a much greater need for CPR certification coronavirus.
How Coronavirus Impacts CPR Protocols and Use
Even before the pandemic, many people who could have benefitted from CPR were not receiving needed services. The American Heart Association reports that as many as 54 percent of people experiencing an out-of-hospital cardiac arrest will not receive any immediate CPR while waiting for professional help to arrive. Given that CPR can double or triple the chances of survival in these cases, the lack of CPR administration is a serious issue.
Unfortunately, the existence of coronavirus has made it even less likely that someone experiencing an out-of-hospital cardiac arrest will receive CPR. Because coronavirus spreads through respiratory droplets, people are hesitant to administer CPR out of fear that they may contract the virus if the recipient is infected. In fact, the study published in the Lancet showed that bystander CPR administration has decreased by more than 25 percent since the beginning of the COVID-19 pandemic.
Even in the era of coronavirus, people who have been trained to administer CPR are still encouraged to use their skills if they encounter someone in cardiac arrest. Whether or not the affected individual is COVID-19 positive, administering CPR still has the potential to be life-saving. However, because COVID-19 exposure can be a risk, those who are trained in CPR should only provide CPR if they are both able and willing.
In a hospital setting, certain strategies are recommended to help healthcare providers reduce their own risk of exposure. For example, the American Heart Association states that healthcare providers preparing to provide resuscitation to patients with suspected COVID-19 should:
Limit the number of people in the room to only those essential for providing patient care.
Wear all recommended PPE to reduce exposure.
Use mechanical CPR devices in place of manual chest compressions when feasible.
Communicate the COVID-19 status of patients receiving resuscitative services to any new personnel entering the room.
Use ventilation and oxygenation strategies that have a lower aerosolization risk as much as possible.
The American Heart Association also recommends careful consideration with regard to the initiation and termination of CPR in patients who are known to be COVID-19 positive. These decisions should be made based on the patient's individual risk factors and likelihood of survival, as well as the availability of resources and level of risk to healthcare providers.
Getting Certified to Administer CPR Safely
Based on the information above, it is clear that the demand for CPR both inside and outside of hospital settings is only continuing to grow. At the same time, administering CPR has become more complicated and risky for healthcare professionals and the general public alike. For this reason, it is important for anyone who hopes to be able to administer these life-saving services to have the proper training. Fortunately, a variety of CPR certification coronavirus options are available to people who want to gain the knowledge and skills they need to provide CPR effectively.
When comparing different CPR certification coronavirus training programs, you will find three primary program structures: classroom courses, blended learning and online courses. Classroom courses are conducted entirely in person and typically include both instructional and clinical components. Blended learning CPR programs allow students to complete the instructional component of the court online while requiring students to attend clinical sessions to practice their skills in person. Online courses are conducted entirely over the internet and require no in-person classes or clinical sessions.
Each CPR program structure offers its own advantages and disadvantages. However, online CPR certification coronavirus programs offer clear advantages over the other options, especially with the risks of COVID-19.
Advantages of Online CPR Programs
Choosing to obtain your CPR certification coronavirus training on the internet in the time of the COVID-19 pandemic offers several key advantages. Some of these advantages include:
1. A lower risk of exposure.
In many cases, in-person CPR courses require you to use shared equipment and remain in close proximity to other students for extended periods of time. When you receive your CPR training through a program conducted entirely online, you won't be forced to attend any in-person sessions where you could potentially be exposed to COVID-19.
2. Flexibility.
Online CPR courses allow you to complete the work at your own pace and in your own time. If you have a busy schedule, or if you prefer to work faster or slower than the average-student, an online CPR certification coronavirus training program will give you the flexibility you need.
3. Low-stress experience.
Getting your CPR training online is much less stressful than a blended learning or traditional classroom-based program. Online training does not require you to travel back and forth to classrooms, nor does it require you to build your schedule around the CPR course. In addition, because no in-person interactions are required, you won't need to worry about wearing a mask or taking other steps to reduce your risk of disease.
4. Equivalent training.
Even though the structure of an online program is different from blended learning or classroom-based learning, the quality of the training you receive will be the same. Online courses use the same materials and aim to teach the same skills as other CPR course structures. The certification you receive from an online course is recognized in the same way as certifications obtained from other sources.
Get CPR Training from Advanced Medical Certification
Advanced Medical Certification is proud to offer a fully-online CPR certification coronavirus course suitable for both healthcare professionals and members of the general public. The goal of this class is to help you gain the knowledge and skills you need to administer CPR to anyone experiencing cardiac arrest in order to improve their chances of survival. Our CPR course qualifies for AMA Category 2 continuing education credits and does not require you to take a classroom skills exam.
Some of the specific advantages of choosing to receive your CPR training from Advanced Medical Certification include:
1. Exclusive, high-quality materials.
We are happy to provide all the tools you need to complete your course. These study materials are available digitally. The Advanced Medical Certification CPR course is divided into several modules focusing on different topics, including administering first aid, emergency medical conditions, trauma management, environmental injury and illnesses management, CPR, AED and choking in adults, child CPR, AED and choking and infant CPR and choking. Our course also includes skills training videos and an online certification exam.
2. A reliable certification that is guaranteed to be accepted.
We have designed our CPR training and certification program to be just as robust and effective as any other program available, including those conducted in the classroom or in a blended learning format. In fact, if your employer requires you to obtain CPR certification, we guarantee that our certification will be accepted or your money will be refunded. Our certifications are accepted nationwide.
3. Quick and convenient.
Some CPR certification courses may require you to commit several hours over multiple days before your training is complete. Our CPR course can be completed in less than one hour. However, if you want to spend more time completing the course, you can move through it at your own pace. You can even take the course in small amounts of free time over several days if you don't have the time to complete it in one sitting.
4. No-stress exam.
Before you can obtain your CPR certification, you must pass our exam. However, we have designed this experience to be as low-pressure as possible. The exam is not timed, so you can move through it as slowly or quickly as you want. We offer practice tests so you can be prepared for the actual exam, and we will permit you to take the exam as many times as necessary to pass at no additional charge. If you fail an exam, you will be able to access your results easily so you can resolve any issues and improve your chances of passing on the next attempt.
5. COVID-19 compatible training.
At Advanced Medical Certification, we stay up-to-date on all of the latest developments and recommendations with regard to CPR administration. Our courses incorporate all of the latest guidance and guidelines related to CPR algorithms and COVID-19. You choose to receive your training from Advanced Medical Certification, you can feel fully prepared to administer CPR as safely as possible even in difficult circumstances. In addition, because our program is conducted entirely online, you will not have to worry about any increased exposure to COVID-19. This is especially important if you are a healthcare provider, or if you are a caregiver providing care to someone who may be vulnerable to this virus.
6. No confusion.
Anyone can obtain the online CPR training they need through our course without worrying about confusing expectations or complicated procedures. You can complete the entire course with only a connection to the Internet and a suitable device, such as a phone or computer. Once the course has been completed, you will receive your digital certification card immediately. If desired, you can also request a copy of this card in print and it will be mailed to you.
Advanced Medical Certification makes it easy for anyone to obtain CPR training in the comfort of their own home and on their own time. Our online CPR course is designed to be as flexible and convenient as possible. We also update our course materials continuously to make sure you are getting the best education. Our goal is to help every student to obtain the necessary skills to provide life-saving CPR services in any circumstance.
Because of the coronavirus pandemic, we believe that CPR training is more important than ever before, whether you are a healthcare professional or non-professional. If you are interested in obtaining CPR certification coronavirus, please contact Advanced Medical Certification today. You can also begin the enrollment process for your CPR certification coronavirus training easily on our website.