Men in the Nursing Field: A Growing Demographic
Men in the Nursing Field: A Growing Demographic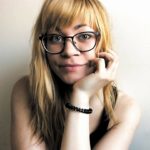 by

Greta Kviklyte
Life Saver, AMC
posted on Oct 5, 2020, at 7:49 am
In the past, men have always represented a very small percentage of professionals in the nursing field. In fact, even today, the ratio of female to male nurses is so high that many people who visit the hospital will not see a single male nurse at any time during their stay. Nonetheless, the percentage of male nurses is rising. Experts predict that even more men will enter the nursing field in the future.
In light of this trend, many men thinking about a new career path are considering this field. Below is some information to help you understand the reasons for the increase in the percentage of male nurses, the benefits of working as a male nurse, the path to becoming a nurse and the steps you can take to improve your chances of a successful nursing career.
We offer Online ACLS, PALS and BLS Certification and Renewal
Men in Nursing by the Numbers
In 1970, less than three percent of registered nurses were male. This means that more than 97 percent of all RNs were female. In any given hospital, there may be only one or two male nurses, depending on the size of the staff. As of 2019, however, the percentage of male nurses had risen to 12 percent. That means that the percentage of male nurses working in the field has more than quadrupled in the past 50 years!
Individual hospitals have also seen a marked increase in the percentage of male nurses on staff. According to the Columbus Dispatch, Nationwide Children's Hospital saw a 66 percent increase in the number of male nurses on staff over a period of five years, while Ohio State University's Wexner Medical Center reports that the number of males on its nursing staff has more than doubled over the past decade.
Why More Men Are Entering the Nursing Profession
There are a variety of factors that have prompted more men to enter the field of nursing in recent years. Some of these factors include:
1. Disappearance of stereotypes.
Although sexism and gender inequality still exist, society has made some notable progress in this area. Loosening of the stereotypical definition of a nurse as a female healthcare professional has made it easier for men to pursue careers in this field. The more these stereotypes fade, the more appealing this field will become to men all across the country.
2. A greater demand for male nurses.
Male nurses bring a unique background and skillset to the nursing profession that can be an asset to any hospital, clinic, or other healthcare facilities. As more facilities become aware of these benefits of hiring male nurses, the demand for male nurses continues to increase. This gives men an advantage as they enter the nursing field and look for employment.
3. Increasing number of job opportunities.
As the population continues to age, the demand for nurses, in general, continues to grow in response. In fact, the U.S. Bureau of Labor Statistics that another 735,000 nursing positions will be available across the country by 2024. This means that men who enroll in nursing school over the next few years will have plenty of job opportunities available when they graduate and enter the field.
4. Flexibility.
A job in the nursing field offers more flexibility than many other career paths. Many facilities that employ nurses operate around-the-clock every day of the year, including holidays. As a result, nurses can work almost any schedule, allowing men to structure their work schedules around their other obligations or activities. Nurses also have an opportunity to earn extra money by working overtime, taking on weekend hours, or agreeing to work on holidays. Some men may even choose to explore travel nursing, which allows them to earn a handsome salary by taking on short-term positions in high-need areas.
5. Earning potential.
Men who enter the nursing field have the potential to earn a high salary. In fact, the U.S. Bureau of Labor Statistics reports that the median annual salary for nurses as of 2019 was $73,300, which translates to more than $35 per hour. The 10 percent of nurses earning the highest pay in the field earned more than $111,220 annually.
6. Opportunities for advancement.
A nursing career offers men plenty of opportunities for advancement. For example, men can move through the ranks in a given facility, taking on more responsibility and often receiving higher pay. Men can also advance their nursing careers by going back to school and earning higher degrees, such as a Master of Science in Nursing. These advanced degrees allow men to take on other roles in the nursing field, such as the role of Advanced Practice Nurse.
7. A chance to make a difference.
Nurses have a fulfilling career that makes a tangible difference in the lives of others. Depending on the specifics of their job, nurses may provide comfort to sick patients, aid in pain relief, educate patients about important healthcare topics, and provide guidance to family members.
Life as a Male Nurse
Some men may be hesitant to enter the nursing field because they are concerned that persistent gender stereotypes would make it difficult for them to do their job properly. However, with more men entering the field, these stereotypes, and the complications that come with them are beginning to face.
Life as a male nurse typically involves a busy schedule with time spent caring for patients, administering medications, assessing and observing patients, recording important information, reporting to doctors, and speaking with patients' family members. Nursing requires a significant amount of physical and mental stamina. The physical aspects of nursing sometimes come easier for men, especially those who are capable of lifting heavy loads easily.
Men in the nursing field may still occasionally encounter someone who is surprised to see them in their chosen profession. However, it is likely that these interactions will become less frequent in the future as the number of males in this field continues to grow.
How to Become a Male Nurse
To become a male nurse, you must follow one of the available paths to licensure in your state. In most cases, this will involve getting an associate's degree in nursing, a bachelor's degree in nursing, or a diploma from another acceptable nursing program. You must also meet all of the other requirements for licensure in your state with regard to exam scores, background checks, and any other qualification.
Obtaining an associate's degree in nursing typically requires two to three years of study, while a bachelor's degree in nursing requires four years of study. Most nursing diplomas require two to three years of study, depending on the circumstances. If you have become a registered nurse by obtaining a diploma or associate's degree, you can go back to school in the future to advance your education with an RN-to-BSN program.
While you are studying to receive your nursing degree, you will learn a variety of skills and build a base of knowledge that you will need to be successful in the nursing field. The U.S. Bureau of Labor Statistics reports that most students in nursing school will study psychology, microbiology, anatomy, physiology, and other social or behavioral sciences. Many students in nursing school will also study liberal arts. Nursing programs typically include a combination of classroom study and clinical hours, as clinical hours are required for licensure.
Building a Successful Career as a Male Nurse
Obtaining the needed education and licensure to become a male nurse is only the first step to building a successful career in the nursing field. Being successful as a male nurse requires a continued dedication to improving your skills, building your knowledge, and advancing your position within the profession. Tips for building a successful career as a male nurse include:
1. Don't let the gender stereotype intimidate you.
Most discussions of gender stereotypes focus on injustices to women in favor of men. In the nursing field, however, the situation is reversed. Nonetheless, if you are a man interested in entering the nursing field, you should not let the possibility of gender stereotyping or discrimination change your mind. Discriminating against you on the basis of your sex is illegal, and employers are unlikely to engage in this behavior. In addition, as more men continue to enter this field, any biases you may encounter as you work are likely to improve in the future.
2. Pay attention to continuing education requirements.
When you decide to become a nurse, your education doesn't end when you graduate from nursing school. Maintaining your licensure and satisfying the requirements of your employer will typically require you to participate in continuing education activities. For example, most nurses are required to maintain Basic Life Support Certification. Nurses working in certain environments, such as ICU or pediatric units, may also need ACLS and/or PALS certifications. Fortunately, you can now easily obtain these certifications online.
3. Practice self-care.
The nursing profession can be highly demanding, both mentally and physically. For this reason, practicing good self-care is essential for every male nurse. Do your best to eat a healthy, balanced diet. Get plenty of rest, and try to exercise regularly. It is also important to make time for friends and family.
When working as a nurse, it can be tempting to put your own needs last. However, this often leads to problems, regardless of whether you are male or female. If you are sick or need time off, don't be afraid to use your vacation days.
4. Know how to recognize the signs of caregiver burnout.
Caregiver burnout is common among nurses, regardless of gender. This condition is a combination of mental, emotional, and physical exhaustion that results when you spend too much time caring for others without considering your own needs. Understanding how to recognize the signs of caregiver burnout will help you to catch this issue early so you can take steps to resolve it.
Some of the signs of caregiver burnout may include changes in your sleep patterns, getting sick more often, isolating yourself from friends and family, loss of interest in activities you once enjoyed, and feelings of depression.
5. Always look for opportunities to learn more.
One of the best ways to build a successful career is to continue your education at all times. Simply completing your requirements for the sake of keeping your license active or satisfying your employer isn't enough. In order to get the most out of your career, you need to continue learning for the sake of becoming a better nurse. There are plenty of opportunities available to help you continue your learning through professional associations, higher education courses, conferences, and more.
Key Takeaways
Men are entering the nursing field at unprecedented rates, and this trend is only expected to become more pronounced in the future. The increase in the number of men entering the nursing field is the result of many different factors, including a reduction in gender stereotypes, a higher demand for men in the nursing profession, and opportunities for good pay and career advancement.
Becoming a male nurse requires obtaining a nursing diploma or a nursing degree, as well as qualifying for licensure by taking an exam and satisfying all other requirements established by the state. You can improve your chances of success as a male nurse by being proactive about self-care, looking for opportunities to learn, and refusing to allow any gender stereotypes to have a negative impact on your career.
Have you noticed the demand for male nurses in recent years? Share with us on social media.