How ACLS Online Enhances Career Opportunities
How ACLS Online Enhances Career Opportunities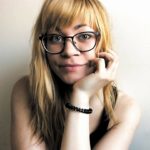 by

Greta Kviklyte
Life Saver, AMC
posted on Jan 11, 2019, at 5:34 pm
According to the American Heart Association (AHA), a combined 559,000 people suffered cardiac arrest in 2016, but survival rates remain grim. Those suffering an out-of-hospital cardiac arrest have a 12-percent survival rate. The survival rate among adults that suffer an in-hospital cardiac arrest is more than double the rate of their public counterparts, 24.8 percent. This is due to the advanced, life-saving skills of trained health care professionals.
We offer Online ACLS Certification and Renewal
In the public setting, the time lost between suffering cardiac arrest and obtaining care diminishes life expectancy, and even among those that survive, the risk of long-term brain damage remains, reports ScienceDaily.com. Health care professionals, particularly nurses, that complete an ACLS online course can reduce the risk of adverse outcomes. In addition, getting your ACLS certification enhances career opportunities in these key ways.
ACLS Online Is a Fast, Easy Way to Expand Your Experience
Completing a traditional ACLS course may require taking time away from work, finding an instructor, and paying for the course. Meanwhile, the certification expires after two years, and health care professionals must repeat the entire process. However, completing an ACLS online course is a much simpler alternative.
Health care professionals can complete the online course at their leisure, studying in short bursts or working to complete it all on their day off. It provides an unparalleled level of freedom in completing modules and preparing to take the certification examination. A modern ACLS course leverages the power of the Internet and multimedia, including instructional videos, interactive pretests, and acute care training simulations, such as ACLS Megacodes, to help with preparation.
At the same time, students participating in certain training programs may take advantage of lifetime certification capabilities. In other words, participants pay once to access the course, and they enjoy the ease and affordable nature of recertification by simply logging in and completing the course again without paying anything else. Of course, things change, so all AMC enrollees should revisit the training modules or even read a few past posts about what has changed in recent months for ACLS standards.
Becoming ACLS-Certified Enhances Your Resume
Your resume is the first opportunity for a potential employer to review your skills and qualifications. In the health care setting, the content of the resume should reflect health care skills, experience, and education. Education includes any post-graduation courses taken to expand your abilities. In other words, holding a First Aid or ACLS Certificate must be included on the resume.
As explained by MedExpress, health care professionals can further enhance their resume by following these tips:
Be succinct and relevant. Your potential employer will be looking for details pertinent to the position, so avoid content that does not add value. Depending on your experience, the resume may be more than two-pages-long; however, limiting it to two pages is ideal.
Organize your content in an efficient and effective way. The average recruiter spends less than six seconds reviewing a resume, so information must be easy to follow. Start with your contact information, including links to professional websites, such as a LinkedIn profile. Follow with education, chronological experience, and references.
Proofread, and proofread again. Everyone makes mistakes. Chances are good that you have encountered at least one online today in a news report or other organization. However, mistakes have a way of sticking out on resumes. Proofread to yourself, use online and Microsoft Office-based spelling and grammar checkers, and consider asking a friend or coworker to review your resume for errors.
Lead with verbs. This may not make sense, given the importance of accuracy in spelling and grammar on the resume, but it is important. Health care recruiters know you have a background in health care, so it is unnecessary to use the noun, "I." Start experience sentences with action words, such as "worked, provided, assisted, taught, trained, and more."
ACLS Online Exemplifies Ambition in the Workplace
Completing continuing education online requires discipline and initiative, qualities that exemplify ambition in the workplace. Health care professionals participating in an online ACLS course demonstrate their desire to know the latest best practices to enhance patient outcomes. However, becoming ACLS-certified offers another advantage for employers.
The health care field is amid a turnover crisis. Uncertainty regarding the Affordable Care Act and the nursing shortage contribute to double-digit employee turnover rates in the health care industry, reports Becker's Hospital Review. Turnover rates stood at 20.6 percent in 2017, which is a 5-percent increase since 2011. Extrapolating data from the past study implies rates could rise 1-percent annually, so rates could soar to 25 percent by 2022. This is a major problem due to its impact on patient care and the financial burden of health care.
Replacing a nurse, including advertising for the position, conducting interviews, completing pre-hire paperwork and screenings, and offering facility-specific training, can cost up to $104,440.One of the primary driving forces of high turnover is limited career opportunities. Health care professionals may grow restless; they know high demand means competitive pay and better benefits. Therefore, it is possible for employees to simply choose to seek employment at a different care facility.
Since health care costs are rising, employers may face difficulties in offering better wages and benefits, but it is possible to overcome the challenge by giving workers opportunities for advancement. For instance, employers may allow health care professionals to work in different health care units or settings, such as critical care, which will require ACLS certification. This keeps the work environment fresh and exciting, and since staff members are engaged, they are less likely to grow restless.
Furthermore, employees completing a life-saving skills course rekindle their passion for helping others. They learn new ways to enhance patient outcomes and pass along knowledge to their coworkers. In a sense, completing an online course revitalizes the sense of ambition in the workplace, improving morale and reducing turnover.
Fewer Errors in Providing Care Result in Positive Workplace Evaluation
Making a mistake when providing ACLS can lead to disastrous outcomes. Failure to administer medications in the proper dosage may confound treatment of reversible causes of arrest, and failure to recognize an accurate cause of arrest will lead to greater time between arrest and return of spontaneous circulation. Unfortunately, mistakes may occur, and research over the past 50 years reveals medication error rates during a code that range from 1 percent to 50 percent, explains the American Journal of Critical Care (AJCC).
Such errors increase the likelihood of disciplinary action for employees at the time of evaluation. Evaluations occur at the end of the probationary period, typically 90 days, and at subsequent intervals, depending on the facility protocols. During an evaluation, supervisors review all mistakes and decide whether disciplinary action is warranted, which could include suspension or even termination. Obviously, serious mistakes may result in immediate disciplinary action before an evaluation occurs.
No one wants to think about the disciplinary actions that may accompany a mistake in ACLS. However, knowing how to provide the proper quality and type of care effectively lowers the risk of making a mistake. In turn, employers are more likely to recognize health care professionals' accomplishments, not focusing solely on errors. Moreover, health care professionals that have participated in mock code drills, such as Megacodes, can further reduce the risk of error. This is in conjunction with increasing the quality of life and treatment outcomes following cardiac arrest.
According to the AJCC, participants completing mock codes were associated with these key improvements in patient care:
Nursing response times to cardiac arrest improved 12 percent.
Time elapsed before initiation of chest compressions improved 52 percent.
The time to initiation of chest compressions and initial defibrillation improved 37 percent.
Staff members are more confident in their ability to provide ACLS care.
Essentially, reducing the risk of disciplinary action and improving patient treatment outcomes increases employee morale and reduces turnover. The effects extend beyond hospitals to various facilities employing ACLS-certified health care professionals.
Some of these facilities include:
Intensive Care Units (ICU).
Emergency departments, as well as standalone emergency centers.
Outpatient surgical centers and post-operative care facilities.>
Ambulatory service providers.
ACLS Certification and Certified Critical Care Nurses
The American Association of Critical-Care Nurses (AACN) is responsible for granting RNs and APRNs the CCRN certification, which exemplifies a nurse's clinical experience and abilities to provide direct care for acutely and critically ill adult patients. Additional CCRN certifications are available for pediatric and neonatal nurses as well. Nurses that meet the clinical hour requirements for the respective patient populations and pass the certification exam will gain an additional certificate that will increase career opportunities.
Eligibility for completing the certificate is limited to RNs that have at least 1,750 hours in direct care of critically ill patients during the past two years, and 875 hours must be accrued within the past year. Alternatively, RNs with at least five years of experience and a minimum of 2,000 hours of direct care, provided 144 hours of those total hours accrued in the preceding year, may also apply for CCRN certification.
Obtaining the certification is a major milestone for health care professionals that understand the nuances of caring for those suffering from critical illnesses, and this will include in-depth knowledge of advanced, life-saving measures. In addition, 73 percent of Americans prefer obtaining health care from hospitals that employ nurses with specialty certifications, says AACN.org, and since ACLS certification is the beginning step to employment in critical care settings, this same group of Americans would prefer care from ACLS-certified nurses.
ACLS Effect on Your Earnings' Potential
According to the U.S. Bureau of Labor Statistics (BLS), RNs make an average of $70,000 per year, but the highest 10 percent of nurses make $104,100 per year. Although specific data and statistics are unavailable for wages in critical care settings, nurses with advanced training, such as completing an ACLS online course, may enhance their earnings' potential.
Depending on the facility standards and units assigned, employers may require health care professionals to complete an ACLS course. Working in facilities requiring ACLS certification immediately increases earnings' potential, and those working during holidays, nights, or weekends may earn more than their ACLS-certified daytime counterparts.
Expand Your Career Options With the Right Training Courses
Health care professionals have vast opportunities for advancement. As explained by the BLS, demand for RNs will increase 15 percent by 2026. This will contribute to a deficit of 649,100 nurses in the field, reports the American Association of Colleges of Nursing. While nursing will continue to grow, health care professionals can further enhance their career opportunities by completing advanced, life-saving training courses. At the same time, maintaining your ACLS certification may be a prerequisite to continuing employment in advanced care settings.
Have you ever received higher-than-average compensation or other career opportunities after completing an ACLS course? Share your thoughts and this article to social media, and remember to sign up for your life-saving skills certification now.