The best alternatives for PALS and ACLS Certification
The best alternatives for PALS and ACLS Certification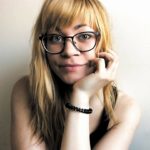 by

Greta Kviklyte
Life Saver, AMC
Co-authored by Kim Murray, RN, M.S.
posted on Aug 24, 2020, at 9:17 am
If your profession requires you to obtain PALS and/or ACLS certification, you have many different options available. These certifications are available from a variety of sources, making it difficult to determine the best way to gain the required credentials. In light of the COVID-19 pandemic and the risks and restrictions that accompany it, many ACLS and PALS certification students are looking for alternatives to traditional, in-person certification courses. Fortunately, you can safely and easily get the certification you need through online training.
We offer Online PALS Certification and Renewal
About PALS and ACLS Certifications
Both PALS and ACLS certifications are life support certifications. Both of these certifications are more advanced than Basic Life Support, First-Aid, and CPR certifications.
PALS Certification
PALS stands for "Pediatric Advanced Life Support." According to the American Heart Association, the goal of this certification is to improve the quality of care received by children who are seriously injured or critically ill. Topics covered in the PALS certification course include:
Differentiating between different types of shock
Early interventions in the treatment of shock
Differentiating between respiratory distress and respiratory failure
Early interventions for respiratory failure or distress
Differentiating between patients who require immediate
intervention and patients who do not require immediate intervention
Infant CPR and child CPR techniques
Managing patients after cardiac arrest
Early recognition of cardiopulmonary arrest
Differentiating between stable and unstable patients with arrhythmias
ACLS Certification
ACLS stands for "Advanced Cardiovascular Life Support," and it has been designed to build on the skills you learned when obtaining the BLS certification. The course aims to teach students a variety of skills, including:
How to recognize and manage peri-arrest conditions
How to recognize and manage respiratory and cardiac arrest
How to perform basic life support skills, including chest compressions, the use of an AED and the use of a bag-mask device
Management of stroke and ACS
Management of airways
Relevant pharmacology
How to communicate with others on a resuscitation team
Who Needs PALS and ACLS Certification?
The PALS certification was created for healthcare providers who respond to emergencies involving infants and children. This certification may also be necessary for personnel who work in critical care units, intensive care units, emergency medicine, and emergency response.
The ACLS certification was created for healthcare professionals who will be involved in the management of cardiopulmonary arrest cases, as well as other cardiovascular emergencies. Healthcare professionals can benefit from acquiring an ACLS certification regardless of whether they will be directing a resuscitation team or just participating as a member of a resuscitation team. ACLS certification may also be recommended for personnel who are involved in emergency response but are not considered healthcare professionals.
While some people may need only PALS or ACLS certification, others may need both types of certifications.
PALS and ACLS Through AHA
The American Heart Association offers both ACLS and PALS courses. Two different structures are available for these courses, including a blended learning option and a classroom course.
While the blended learning option includes an online portion and an in-person portion, the classroom course is conducted entirely in person.
The American Heart Association estimates that the time investment required for each of these courses is as follows:
Blended learning ACLS Full Course – 6.5 to 7 hours for the online portion, 5 hours for the hands-on skill session.
Blended learning ACLS Update Course – 6.5 to 7 hours for the online portion, 2.5 hours for the hands-on skill session.
Classroom ACLS Full Course – 15 hours and 20 minutes with breaks.
Classroom ACLS Renewal Course – 8 hours and 25 minutes with breaks.
Blended learning PALS Course – 6 to 9 hours for the online portion, 3 to 4 hours for the hands-on skill session.
Classroom PALS Full Course- 13 hours and 30 minutes plus breaks.
Classroom PALS Update Course – 6 hours and 20 minutes to 8 hours and 20 minutes plus breaks.
PALS and ACLS Through ARC
The American Red Cross also offers ACLS and PALS courses. Like the ILCOR, their courses are available in blended learning and in-person formats. Blended learning formats allow students to complete the majority of the course online and then meet with an instructor in person for the hands-on skill portion of the course. In-person courses cover all course material and skill training in a traditional classroom format. Streamlined course options are available for providers who have substantial experience.
Benefits of Online PALS and ACLS Certification Programs
If you don't like the idea of a blended learning or in-person certification course, you can also get the training you need from a program conducted entirely online. Some of the advantages of obtaining your PALS or ACLS certification in a fully online program include:
1. Convenience.
When choosing a blended learning program or an in-person certification, you are required to travel to a classroom for some or all of your coursework. This can be daunting and inconvenient, especially if you have a busy schedule and/or other responsibilities. You will also spend extra money and time traveling back and forth from these sessions. With an online certification course, however, no travel will be required, and all of the time you dedicate to your certification will be spent on course material and examinations.
2. Safety.
In light of the COVID-19 pandemic, most people are trying to limit their in-person interactions as much as possible. Online courses will protect you from any added exposure to illness that would accompany an in-person course. Given that these courses often include many students working near to one another, this is an important benefit, especially for healthcare workers who need to stay well.
3. Flexibility.
Many ACLS and PALS certification programs offer increased flexibility over in-person and blended courses. Online certification courses allow you to progress through the material at your own pace. If you want to complete your certification as quickly as possible, you can move through the course more rapidly. However, if you have a busy schedule, or if you simply prefer to take your time moving through the course, you can move through the material more slowly. If you choose to obtain your certification through Advanced Medical Certification, you can even move through examinations at your own pace.
4. High-quality education.
Online courses can offer the same quality of education as an in-person or blended learning option. The best online courses are based on the same materials used in an in-person or blended learning course. Good quality online certification courses will also qualify for CME credit, allowing you to use them to meet your licensure requirements. Certifications obtained from online programs can carry the same weight as a certification obtained from another source. An excellent online ACLS or PALS program's certification will be nationally recognized as well.
PALS and ACLS Through Advanced Medical Certification
Advanced Medical Certification is proud to offer both PALS and ACLS certification options in an entirely online format. If you are looking for the easiest and most effective way to earn the certification or recertification you need, our courses are the best option.
Our ACLS Certification Course
Our ACLS certification is CME compatible, qualifying students to receive AMA Category 1 Credits. All course materials and exams are completed entirely over the internet. The course includes exclusive study materials not available from other programs, including both audiobooks and videos, to help you learn the needed skills. As soon as you have completed all of the required coursework and passed the exams, you will receive an instant digital ACLS provider card. We guarantee that your credentials will be accepted or you can receive a full refund. The ACLS certification course available through Advanced Medical Certification costs only $129. Both certification and recertification options are available.
Our PALS Certification Course
Like our ACLS certification course, our PALS certification course will qualify you to receive AMA Category 1 CME credits. The entire course and all required exams can be completed online, and no in-person skills assessments will be required. When you enroll in the PALS certification course from Advanced Medical Certification, you will receive exclusive training videos, audiobooks, PDF handbooks, and access to a skills webinar. Upon completion of the course and satisfactory exam scores, students receive an instant digital PALS provider card. As with our other certifications, we offer a full refund if your certification is not accepted.
Advantages of Choosing Advanced Medical Certification
Advanced Medical Certification recognizes the importance of high-quality training that gives you the knowledge and skills you need to perform your professional duties effectively. We also understand that you need a certification that meets all of your CME requirements and will be easily accepted by your employer. We have carefully constructed our programs to fulfill all of these needs. Some of the most important advantages of our online certifications include:
High-quality Instructional Materials
For each student who enrolls in one of our certification courses, we include all necessary digital study materials and tools. All of the handbooks we offer to our students have been based on the latest provider handbooks. Currently, students enrolled in the ACLS certification course receive materials based on the International Liaison Committee on Resuscitation (ILCOR) 2015-2020 Edition ACLS Provider Handbook, while students enrolled in the PALS certification course receive materials based on the International Liaison Committee on Resuscitation (ILCOR) 2015-2020 Edition PALS Provider Handbook.
All Exams Conducted Online
Every exam we administer is entirely web-based, with no skills exams conducted in person. However, in order to ensure that you have all the information you need to perform the skills you learn in a clinical setting, we offer live skills sessions and webinars with our trained medical educator.
Quick, Convenient Certification or Recertification Option
Our certification and recertification programs require minimal time dedication. In fact, we estimate that our ACLS certification and PALS certification programs will require only eight hours to complete. Our ACLS recertification and PALS recertification programs can be completed in as little as four hours. The speed of this course is convenient for providers and other professionals who have busy schedules and need to take care of certification or recertification with as little time invested as possible.
A Low-Stress Option
Advanced Medical Certification programs can be completed on your own time. There are no time limits on the exam, allowing you to complete it at your own pace. If you are not able to finish the exam in one sitting, for example, you can save your progress and finish it later. If you don't pass the exam on the first try, you can take it as many times as you need to. Each attempt at the exam will come with a different set of questions.
Although online courses may seem intimidating to some people at first, our program requires very little technology or experience with online learning. All you need is a tablet, phone, or computer that has a connection to the internet and a modern internet browser. All other materials will be provided and included in the cost of your course. Certification cards are provided digitally and/or in print.
Robust, Widely-Accepted Certification
Whether you are receiving your initial ACLS or PALs certification or you are recertifying credentials you have already earned, you can expect the certification you earn from Advanced Medical Certification to be accepted nationwide. Our certification programs cover all the same topics you would discuss in an in-person course, and the skills exams are designed to ensure that you have grasped all of the relevant concepts.
Advanced Medical Certification has already issued thousands of accepted certifications to healthcare providers and other professionals across the world. Our certifications are accepted 98 percent of the time. If your employer refuses to accept your certification for any reason, we will issue a full refund. Our certifications remain valid for two years after the date of completion.
Clear Expectations
If you choose to obtain your certification or recertification from Advanced Medical Certification, you won't have to deal with any confusion or misguided expectations. The course itself and the requirements for passing are simple and easy to understand. Simply review the learning objectives and disclosures, complete the educational activity, and pass the exam to obtain your certification or recertification. To pass our exams, you must attain a score of at least 80 percent. As soon as you have passed the exam, your digital certification will be available for download. We also mail printed certification cards to students who have completed our courses and request a hard copy of their certification. If you request certification cards, you can expect your card to arrive in five to seven business days.
If you are interested in learning more about our programs, or if you are ready to enroll in one of our ACLS or PALS courses, please contact Advanced Medical Certification today. You can also chat with us or begin the enrollment process on our website.